Uncovering the Benefits and Strategies of Utilizing Social Platforms
Social media is like a turbocharger for small businesses. If you use it correctly, it can take your business from zero to sixty in no time. Just as the right combination of fuel and air can make an engine roar, social media can also fire up your business' success.
Look at it this way; there are two ways you can bring in customers and clients for your therapy-oriented businesses - inbound and outbound methods. Inbound methods are when potential customers come to you, and outbound methods are when you go after them. Social media is both an inbound and outbound marketing tool, which makes it invaluable for small businesses.
When used correctly, social media can be a powerful way to engage with your target audience and build relationships with them. With the right content on the right platform, you can create engaging conversations that generate leads and increase brand awareness. Plus, social media also provides ways to promote your services, such as running paid ads or creating exclusive offers for followers.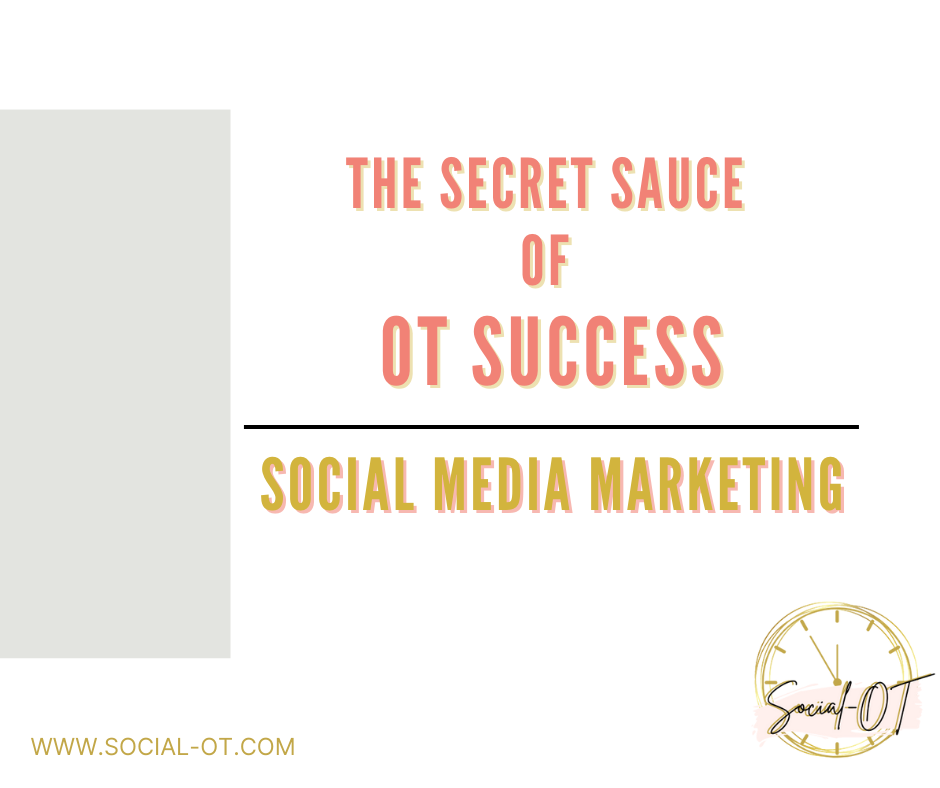 Benefits of Social Media for Therapists
At least seven distinct benefits come with taking a social media-focused approach to marketing.
Reach more customers: This is the most obvious benefit of using social media for small businesses — you can reach more people in less time than ever before. There are ample opportunities to reach potential customers with all the various platforms available, such as Facebook, Instagram, and Twitter.
Increase brand awareness: Social media can increase your business's visibility, allowing it to stand out from competitors in the market. By posting regularly and engaging with followers, you can build a strong presence on social media and create an army of loyal fans.
Connect with customers: Social media is a great way to connect with customers and build relationships. You can interact with people who might be interested in your business, answer their questions, and provide helpful tips.
Generate leads: Through social media marketing, you can generate leads that can turn into new clients or customers. Creating engaging content and sharing it on social media can help capture potential customers' attention and encourage them to reach out.
Target specific audiences: Social media allows you to target a specific audience based on their interests, location, or other factors. This means that you can create content specifically for people who are likely to be interested in your services, resulting in more leads and higher conversion rates.
Establish authority: Being active on social media helps to establish your business as an authoritative figure in the industry, which can help with lead generation and customer retention.
Showcase results: Finally, you can use social media to showcase results from past cases. This is a great way to demonstrate your expertise and attract more customers.
Now, how do we go about extracting the maximum value from this powerful tool?
The 5-Step Strategy for Maximizing Success With Social Media
In therapy businesses, a strategic social media approach can yield tremendous results. Here are five steps you can take to get the most out of your social media efforts:
Identify Your Audience: Before doing anything else, it's important to identify your target audience and what type of content they are likely to engage with. This will help you create content that speaks to them, resulting in more leads and conversions.

Choose the Right Platforms: Different audiences tend to congregate on different platforms, so it's essential to choose the right ones for your business. For example, focusing on Instagram and Snapchat is a good idea if you're targeting young adults.

Craft Engaging Content: Once you know which platforms to use, it's time to start creating content tailored to your audience. Take the time to craft engaging posts that will get people talking and increase your reach.

Promote Your Services: Don't forget to use social media to promote your services! You can create ads or special offers specifically for social media followers.

Track Results: Finally, it's essential to track your results and measure the success of your efforts. This will help you determine what is working and what needs to be tweaked to make the most out of your social media strategy.
In conclusion, social media has become an essential tool for businesses, especially therapists looking to promote their services and connect with customers. By following the steps outlined above, you can maximize your success on social media and increase visibility for your business.
If this seems a bit too much for you to handle, you can always reach out to us. With our team of social media experts that specialize in creating strategies tailored to therapy businesses, you can focus on what matters most - helping your clients.
Contact us today, and let us help you leverage the power of social media for your business!

---
In case you need the help of professionals who specialize in social media marketing for therapists, feel free to contact us -
We have a team of experts who can help you make the most out of your social media presence.